Lanyard
Red Hat
We're the world's leading provider of enterprise open source solutions, using a community-powered approach to deliver high-performing Linux, cloud, container, and Kubernetes technologies. We help you standardize across environments, develop cloud-native applications, and integrate, automate, secure, and manage complex environments with award-winning support, training, and consulting services.
Stand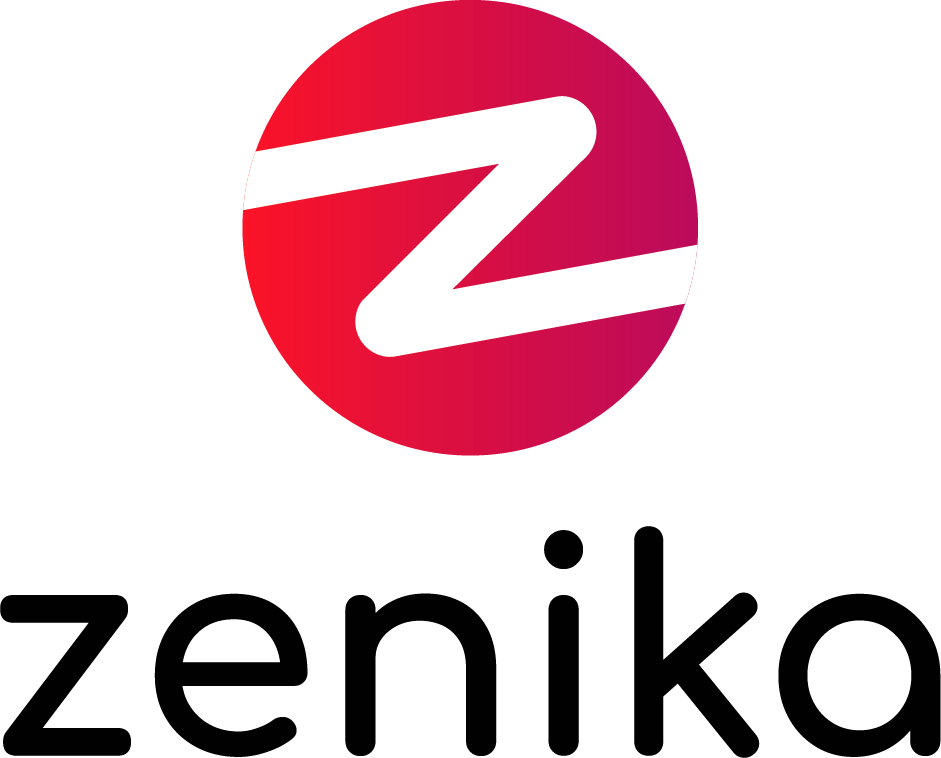 Zenika
Created in 2006, Zenika is a technological, managerial and organizational innovation firm that supports companies in their digital transformation. Zenika is the link between the organic world and the digital world and is positioned as a "One Stop Shop" for its customers.
From the user interface (Web, Mobile, Voice, IoT, VR) to the data and its usage, with agility in mind, Zenika brings together various profiles on the following areas of expertise: Java, Big Data, Web, Mobility, IoT, DevOps, Craftsmanship, Agility, Security and organizational transformations. After the opening of agencies in Paris, Lyon, Rennes, Nantes, Lille, Bordeaux, Singapore and Montreal, the group wishes to reinforce its national and international influence.
In 2018, Zenika rose to 1st place in the Great Place to Work 2018 France Awards, thanks to its 336 Zenikeans who contribute every day.
Cossilys21
COSSILYS21, an agile and responsive SME created in 1995, is a CCTV software company that also manufactures intelligent video Hubs.
COSSILYS21's experience and skills allow for a high innovation level, consistent with its clients' needs: more than 15% of the turnover is dedicated to Research and Development.
COSSILYS21 deals with tomorrow's technological challenges like the Cloud, deep learning, cybersecurity.
COSSILYS21 contributes its expertise to leading firms, especially in the banking sector, by offering powerful and reliable quality solutions.
Clever Cloud
Clever Cloud helps companies and IT professionals to achiveve software delivery faster, reduce their feedback loop, focus on their core value and stop worrying about their hosting infrastructure by providing a solution for application sustainability. We created Clever Cloud because we think that industrialized hosting will allow companies to work faster, be more agile in their market, focus on their added value and stop worrying about their hosting technology.

Sopra Steria
At Sopra Steria, our mission is to help our customers, partners and team members with bold choices for a better future with digital for people. This year again, meet our experts and discover more about Sopra Steria:
Our work: Mobile, Data, Cloud, Cyber security, DevOps, IoT, Smart Cities, UX, Blockchain, Serious Games, Agile [...]
Our domains : Bank, Energy, Transport, Defense, Public, Health, Industry, Insurance, Aviation [...]
Technologies used in our projects : Spring Boot, Angular, AWS, Azure, React, GCP, SAP Cloud Platform, Elastic, Service Mix [...]
See you soon at our booth...
LinkValue
Linkvalue is a French people-first tech company, built on skill, technique and innovation. We pride ourselves in providing high-level consulting services, support and development. From start-ups to high-profile companies, on all kinds of technologies, ranging from web to mobile or even IoT. Our concept of a P2P company promotes care, attention and well-being just as much as it values pure skill and creativity. Here at Linkvalue, Partners can spend up to 10% of their work hours in R&D. A unique opportunity to master new technologies, acquire or practice soft skills, or even undertake personal tech projects. Our company also offers a whole dedicated budget to subscribe to MooCs, buy books, attend some of the biggest conferences and events in the industry, or take part in all kinds of training sessions and workshops.
Whether you're a pure tech lover, a skilled data scientist, or you simply wish to know how our « liberated company » works, come meet us and have a coffee sometime soon! We'll be happy to show you around our offices in Paris, Lille or Lyon !
Malt
Malt is the main community for freelancers working in the digital economy. Since 2013, Malt has supported the evolution of work habits by connecting over 90,000 freelancers working in the digital economy to 30,000 client companies, among which 70% are CAC40 rated.
Malt lets freelancers work directly with large corporations, on projects they love, at rates they deserve, in a transparent and humane way. As for the client companies, Malt helps them find experts with whom they will collaborate to innovate and speed up their projects, by giving them an easy and secure access to the best talents in the digital economy. Clients and freelancers outsource the administrative and legal aspects of their work to Malt and can therefore focus on developing their projects.
Founded by Vincent Huguet (CEO) and Hugo Lassiège (CTO), the company has over 80 people employees in Paris and Lyon, 10 people in Spain where the office is growing rapidly, and is working on expanding the company more broadly in Europe starting in 2019. As the leading French platform for freelance work in the digital economy, Malt is proud to have the support of influential investors, such as the Kerala Ventures fund, ISAI, and Serena.
Bonitasoft
Bonitasoft helps innovative companies worldwide deliver better digital user experiences for customers and employees. The extensible and open Bonita application platform unleashes the full potential of multidisciplinary development teams to create Living Applications: applications that allow continuous and incremental improvement, connecting tailored user interfaces with reliable back-office operations.
With more than 1000 customers in 75 countries, and its ecosystem of more than 130,000 members, Bonitasoft is the largest provider of open-source Business Process Management, Low-code and Digital Transformation software worldwide.
VISEO
Avec ses 2200 collaborateurs intervenant sur 5 continents, VISEO concilie agilité et complémentarité de ses savoir-faire - design de nouveaux produits et services, digitalisation des processus métier, valorisation des données, développement des actifs digitaux - pour faire du numérique un réel levier de compétitivité et de performance.
Notre activité Digital Technologies, experte des technologies web et des applications connectées, accompagne et conseille les entreprises dans des projets d'architecture web & mobiles : JAVA, AWS, .NET, Azure, Php, Angular, React, C#, Symfony, Android, IOS, ... en méthodologie agile.
Aujourd'hui, les compétences de VISEO s'articulent autour des domaines technologiques, méthodologiques et pédagogiques :
Forte culture de l'innovation
Offre de formation aux nouvelles technologies
Expertise Delivery Agile
Acteur précurseur et promoteur de l'innovation, notre métier est l'optimisation de chaque étape du processus de développement logiciel en transférant vers nos clients des technologies, des méthodes et des concepts innovants.
Vous souhaitez intégrer une culture d'entreprise axée sur la proximité, l'échange, le partage de connaissances et la formation ? Vous aimez travaillez dans une ambiance conviviale sur des projets innovants et stimulants ? N'attendez plus, rejoignez-nous !
Société générale
Société Générale est l'un des tout premiers groupes européens de services financiers. S'appuyant sur un modèle diversifié et intégré, le Groupe allie solidité financière, dynamique d'innovation et stratégie de croissance durable afin d'être le partenaire de confiance de ses clients, engagé dans les transformations positives des sociétés et des économies.
Acteur de l'économie réelle depuis plus de 150 ans avec un ancrage solide en Europe et connecté au reste du monde, Société Générale emploie plus de 147 000 collaborateurs dans 67 pays et accompagne au quotidien 31 millions de clients particuliers, entreprises et investisseurs institutionnels à travers le monde, en offrant une large palette de conseils et de solutions financières sur mesure qui s'appuie sur trois pôles métiers complémentaires :
la Banque de détail en France avec les enseignes Société Générale, Crédit du Nord et Boursorama qui offrent des gammes complètes de services financiers avec un dispositif omnicanal à la pointe de l'innovation digitale ;
la Banque de détail à l'international, l'assurance et les services financiers aux entreprises, avec des réseaux présents en Afrique, Russie, Europe centrale et de l'est, et des métiers spécialisés leaders dans leurs marchés ;
la Banque de Grande Clientèle et Solutions Investisseurs, avec ses expertises reconnues, positions internationales clés et solutions intégrées
Société Générale figure dans les principaux indices de développement durable : DJSI (World and Europe), FTSE4Good (Global et Europe), Euronext Vigeo (Monde, Europe et Eurozone), 4 des indices STOXX ESG Leaders, MSCI Low Carbon Leaders Index.
Thales
In a world that is increasingly mobile, interconnected and interdependent, customers come to Thales to help them make life better and keep us safer thanks to digital technologies. To be sure the new technologies can be trusted, Thales secures the digital transformation of the most critical information systems and protects every stage of the data lifecycle. Our 5,000 specialists in critical information systems and cybersecurity design unique solutions to meet the requirements of the most demanding customers. More than 50 countries and 130 major companies and critical infrastructure providers place their trust in Thales, the European leader in cybersecurity and world leader in data security, to support their digital transformation.
Worldline
Worldline is the European leader in the field of payments and transactional services and plays a major role in the fields of merchant services, mobility, e-administration and major state projects thanks to shared services and offerings and the construction of bespoke solutions. We provide our customers with end-to-end collaboration: from business analysis; software development; to dedicated or cloud-based hosting; technical operation.
Open Source, Software Craftsmanship, and the Agile and DevOps approaches are key characteristics of our projects. The associated methodologies, techniques and technologies are naturally reflected in Worldline's culture; they are at the heart of our strategies, organizations and platforms. We work exclusively from our own premises and do not operate in T&M mode. We develop expertise and innovation thanks to a large network of technical, project and business experts coming from all of our teams.
Worldline pays particular attention to the development of each employee and offers a wide range of training courses. We promote a good work/life balance and pay special attention to gender equality and diversity. Finally, the diversity of projects, clients and challenges that we address provides a great business and technological wealth. It enables everyone to contribute to the construction of ambitious functional and technical solutions.
Worldline is an Atos company.
Microsoft
As a leader in productivity platforms and services, Microsoft empowers everyperson and every organization to achieve more in a world based on the cloud and mobility. At the core of the French digital ecosystem for more than 30 years, Microsoft France, chaired by Carlo Purassanta since September 2017, brings together more than 1,600 employees at its Issy-les-Moulineaux Campus, under the sign of openness, creativity and collaboration.
With a network of more than 10,500 business, technological, public sector, research or start-up partners, Microsoft France is committed to promoting equal opportunities and digital education alongside non-profit organisations throughout the country.
Talan
Talan is a key player in the support and agile transformation of its clients. In high growth, Talan now has nearly 3,000 consultants in France and abroad. Talan is among the Top 10 French companies where it is a great place to work.
The Lyon division shares the Talan Group's values with its customers and its 60 employees.
Talan Lyon division is:
A team mindset, promoted by innovative and collaborative tools and thematic events. This environment boosts creativity and sharing of knowledge and skills.
Long-term partnerships with faithful customers in Transport, Energy, IT & Digital Advisory, Mutual business areas
Functional and development expertises to realize innovative agile projects,
Collaborators directly involved in the development of the Agency with variety of profiles, cultural backgrounds and experiences. They are fully engaged in their client activities and in Talan development
Pragmatism and a "business-oriented" approach to give meaning to work and value to technological innovations
... and always more agility, because we are convinced of agility benefits. Mastering the process of agile acculturation from advisory (agilitation, facilitation) to production (agile set, feature team), Scrum, Event Storming, Backlog Grooming, are not neologisms for us!
In 2020, Talan Lyon wishes to continue its growth without losing sight of its values which make the well-being of its employees and the satisfaction of its customers.
We are waiting for you on Mix-IT to have coffee, to get to know each other and to tell you more about our #pride Talan division!
Crédit Agricole
Crédit Agricole Technologies et Services assure la conception, la fabrication, la maintenance et l'exploitation du Système d'Information bancaire des Caisses régionales (Banque de détail du Groupe Crédit Agricole) . Les équipes pilotent les projets jusqu'à leur mise en production, accompagnent le changement et assurent leur suivi. Notre ambition est de faire évoluer l'offre bancaire des caisses régionales du Crédit Agricole et faciliter la relation de proximité avec leurs clients dans un mode 100% Humain 100% Digital. Nos équipes accompagnent quotidiennement 6000+ agences bancaires, 39 Caisses régionales et leurs 70.000 conseillers bancaires (90.000 postes de travail, 42.000 tablettes) agence et 21 millions de clients.
CA-TS s'engage dans une transformation Agile visant trois objectifs : améliorer le retour sur investissement (ROI), l'expérience utilisateur (UX) et le "time to market" (TTM). Nos valeurs humaines sont fondées sur le respect, l'écoute et une approche collaborative.
Accessibility
Ecology
RedFroggy
At Red Froggy, we bring all our expertise to offer technical support for the realization of new projects of our customers. We work mainly with startups, and since a startup is all about people, we are happy to work with them and to help these entrepreneurs to achieve their ambitions. Architecture, design, realization, project management, expertise, training, our mission is to support our customers from the early stages of their project and until they are autonomous. Our strengths: responsiveness, innovation in the proposed solutions and pragmatism.

MDBat
MDBat est une TPE qui réalise des logiciels de calcul de structures pour la construction bois
Depuis plus de 20 ans elle apporte son savoir faire a de jeunes entrepreneurs, artisans charpentiers bureaux d'études, experts, étudiants, enseignants
L'équipe MDBat est la combinaison de compétences informatiques mathématiques, mécanique, génie civil… et de constructions sur le terrain
Data2Viz
Data2viz est une jeune société spécialisés dans la représentation visuelle des données (dataviz). Nous développons une librairie open-source en Kotlin multiplaforme qui permet d'obtenir des visualisations sur le web, Android et JavaFx à partir d'un même code source. Notre objectif est de faciliter la réalisation de data-visualisations innovantes.
Mixteen
Partner
Feelinjob
Feelinjob est dénicheur de beaux jobs IT pour talents passionnés 😊
Cabinet de recrutement lyonnais, nous aidons les profils expérimentés ou seniors à l'écoute de belles opportunités à trouver le job de leurs rêves, et les entreprises au top à recruter leurs futurs talents.
Nous travaillons exclusivement avec les candidats et les sociétés animés par la passion, le plaisir au travail et la qualité, en choisissant celles et ceux avec qui nous aurions nous-même eu plaisir à travailler si nous étions candidat à l'écoute du marché ou client final. Nous proposons uniquement des jobs chez des clients finaux (désolé les ESN / SSII, nous ne vous aideront pas à recruter !).
Nos valeurs : Qualité et professionnalisme, passion, transparence, bienveillance et simplicité.
Feelinjob a été fondée par Hervé Jacob, ex Directeur de Zenika Lyon
SuperTilt
SuperTilt a pour mission d'accompagner les entreprises et les équipes dans la gestion de la complexité humaine, produit et méthodologique. Pour y parvenir, je m'appuie sur des valeurs, des pratiques et des outils qui ont démontré leur efficacité pédagogique : Agilité, facilitation graphique, séminaires créatifs, formation en ligne, Kanban et gestion du temps, jeux d'entreprise et conférence.
Mon objectif est de favoriser la prise de conscience collective de la nécessité de changer et des solutions pour y parvenir.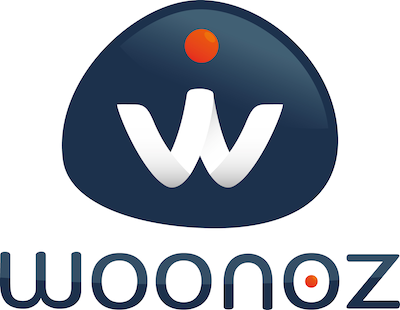 Woonoz
WOONOZ est un éditeur Lyonnais, pratiquant l'agilité, et développant des solutions d'aide à la mémorisation de contenu de formation.
HIIT
Based in Lyon, HIIT aims to help large enterprises and SMEs / SMIs for new business development projects, in terms of technological expertise, cost compliance, quality and performance monitoring in an agile environment.
As the HIIT consultants represent the heart and the strength of the company, HIIT focuses on offering them several missions they can choose regarding their technical/functional level, career goals and objectives, and insures and develops an effective and trust working relationship. HIIT also gives them the opportunity to be part of the company projects and decisions, as well as time to work and develop personal / professional projects.
In order to meet our customers and consultants expectations, HIIT is committed to providing an high-quality service based on knowing and understanding them; and encourages constant contact to establish solid, strong, lasting relationships.
To face our clients digital transformation challenges and projects, and turn Big Data into big opportunities, HIIT offers a unique combination of a high level of skills and an IT multidisciplinary team (self employed workers, experts from other companies, including IT) so as to create added value and offer the outstanding customer service they need.

ISR
Entreprise de services numériques Lyonnaise, nous accompagnons nos clients dans l'évolution de leurs systèmes d'information depuis 1996.
Depuis quelques années déjà, nous nous sommes spécialisés dans l'assistance à maitrise d'ouvrage de projets en environnements multiculturels pour le compte de multinationales.
Nous aidons nos clients à constituer des équipes pluridisciplinaires composées de Chefs de projets, Analystes métiers et autres Gestionnaires du changement.
Véritables chefs d'orchestres, nos collaborateurs possèdent une culture d'entreprise leur permettant de comprendre les enjeux, de challenger les parties prenantes et de mettre en place des stratégies de pilotage de projets gagnantes.
Groupe SII
After 40 years of partnering with corporations for their engineering needs, the SII Group finds itself at the forefront of innovation and digital transformation. It relies on teams of expert engineers and on methods at the cutting-edge of quality standards for its business centered on engineering consulting (information technology, electronics and telecommunications) and digital services (engineering and network information technology).
With nine field offices in France, the Group has built close relationships with local firms and offers a wide spectrum of career opportunities. Its presence in 18 countries and four continents also gives SII the ability to provide support for the international operations of major corporations.
Conserto
Conserto c'est l'histoire d'une rencontre et d'un désir de faire du service informatique un artisanat noble, mettant le savoir individuel au profit d'une force collective.
Avec ses huit agences en France, Conserto est proche de ses clients tout comme de ses consultants pour apporter une solution cliente pointue grâce à des consultants experts épanouis. Par ailleurs notre volonté est de mettre une bonne dose de #féerie dans tout ce que nous faisons ; car nous partons du principe que nous passons trop de temps au travail pour devoir s'y ennuyer.
Petite dernière de la fratrie, l'agence lyonnaise (fondée en 2018) a pris récemment ses quartiers à la Villette (Part-Dieu) et accueille déjà plusieurs facilitateurs organisationnels et / ou coachs crafts autour desquels nous avons pu structurer notre croissance sur les métiers du développement, du Devops et de l'agilité.
Travaillant déjà avec une grosse dizaine de clients (Edition logicielle, banque, startups) dont plusieurs emblématiques de la sphère entreprenariale lyonnaise, ce n'est que le début de notre aventure au sein de la Capitale des Gaules.
Conserto, une entreprise où chaque talent est un soliste qui apporte sa note à la partition !
Akuiteo
Akuiteo is the French SAP for service companies. The French SAP with 2 small differences: the first is that we are 1,500 times less numerous than at SAP (yes, we did the math!) and the second is that our users are 1,500 times more happy to use our software!
At Akuiteo, we design, build and implement an ERP, an enterprise business management software that enables project based service companies to better manage themselves. Akuiteo today has more than 30,000 happy users worldwide!
How do we do that? By creating brilliant apps where the latest technos are always used with a lot of discernment: native iOS and Android for consultants still on the road, desktop apps in RCP for the productivity of management controllers, Angular full web for managers, etc... All this in a good mood and with a certain taste for a job well done!
In short, and to paraphrase McDonald's:"At Akuiteo, we make software and we do it right!"
Niji
Niji est une société entièrement dédiée à la transformation numérique des entreprises, Grands Groupes, ETI et PME des territoires dans lesquels nous sommes implantés.
Nous accompagnons nos clients dans l'accélération et la réussite de leur mutation digitale au service de leur stratégie, de leur distribution multicanale et de leur fonctionnement interne. De l'idée à la réalité, Niji associe dans une même chaîne de valeur conseil en stratégie numérique, ingénierie et conseil technologique, design de services et réalisation logicielle.
Présente à Rennes, Paris, Lille, Nantes, Bordeaux mais aussi à Lyon depuis 2017 avec une équipe de 50 personnes, Niji emploie plus de 850 talents pluridisciplinaires à date et a réalisé en 2018 un chiffre d'affaires cumulé de plus de 70 M€, en croissance prévisionnelle de plus de 20% pour 2019.
Party
Braincube
Braincube est un éditeur de logiciel, 100% français, pionnier de l'intelligence artificielle au service de l'industrie, fondé en 2007. Braincube accompagne les plus grands industriels de la planète dans leur transformation numérique et l'amélioration de leurs performances industrielles grâce au Big Data et à l'Intelligence artificielle, de l'usine connectée à l'optimisation algorithmique prédictive, vers l'usine intelligente et autonome. Profitable dès sa création, auto-financée, avec une croissance annuelle de 35%, Braincube fait en 2018 sa première levée de fonds auprès de IRIS CAPITAL et NEXT 47, et accélère son recrutement et son expansion internationale. Braincube est déployé sur plus de 1200 lignes de production, dans plus de 30 pays sur 4 continents.
Cloud
Clever Cloud
Clever Cloud helps companies and IT professionals to achiveve software delivery faster, reduce their feedback loop, focus on their core value and stop worrying about their hosting infrastructure by providing a solution for application sustainability. We created Clever Cloud because we think that industrialized hosting will allow companies to work faster, be more agile in their market, focus on their added value and stop worrying about their hosting technology.
Videos