An accessible conference
From the beginning, MiXiT always has been accessible for people with motor disabilities, also we always reserve seats in the conference rooms if it is asked.
If you wish to breastfeed, a room will be at your disposal.
For deaf and hearing-impaired people, the large amphitheater will be equipped with a video-typing system (RISP system) and the small amphitheater with an automatic retranscription system.
Contact us to reserve an access card for the elevators.
Seat reserved primarily for people with disabilities or pregnant women.
Our event offer transcription for all the conferences (for both French and English ones) for deaf and hearing-impaired people. We also offer free tickets for those who are interested in exchange for a feedback allowing us to be better.
If you want a place, send us an email at [email protected], we will respond as fast as possible and we will give you all the informations needed.
We also booked a specific room for breastfeeding allowing people with children to come to the conference and have a quiet, intimate place.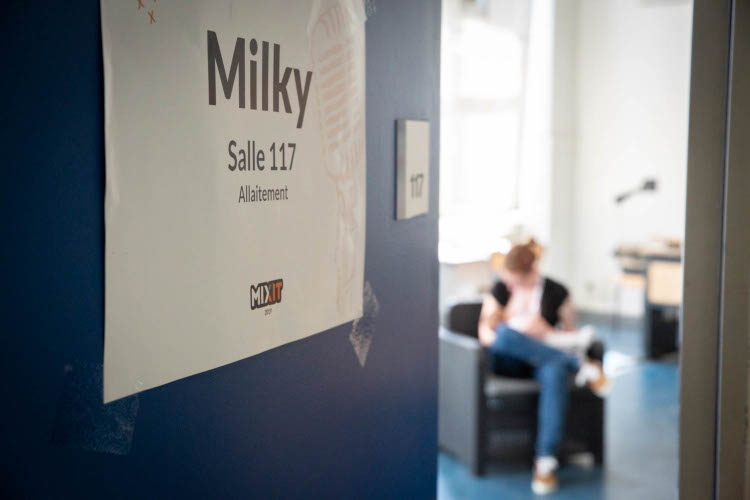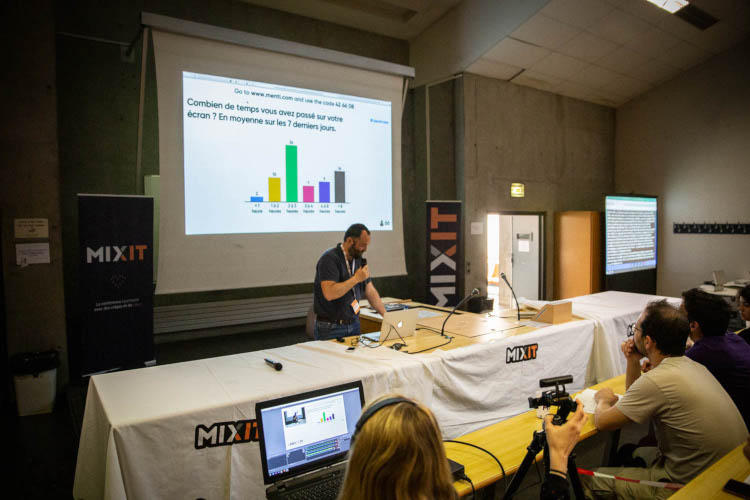 ---
History
Historically, MiXiT was created with the value of accessibility. At first it was through financial accessibility with a price for two days far lower than other conferences that size.
MiXiT has always be hosted in places accessible for motor disabilities people.
In 2017, we began to book specific places for breastfeeding because we've encountered many people with young children who can't come to conferences because they haven't place with enough intimacy. This same year, we began our accessibility approach for hearing impaired people.
After an initiative to survey our deaf and hearing-impaired contacts, we choose to begin with transcription of our conference. Our historical partner is Scribovox to test its solution in an event like ours.
---
Future
For the next editions, we hope we will able to offer sign language and other way to translate the conference and create services for blind and low vision people.
Despite these services, it is still difficult for us to reach the targetted audience and this is why we have 15 free tickets to offer in exchange for a feedback.
These tickets can be booked, outside of our usual ticketing process, just by sending us an email.
If you are interested, send us an email to [email protected] and we will answer as quick as possible and give you all the information needed.