Lanyard
Stand
VISEO
Avec ses 2200 collaborateurs intervenant sur 5 continents, VISEO concilie agilité et complémentarité de ses savoir-faire - design de nouveaux produits et services, digitalisation des processus métier, valorisation des données, développement des actifs digitaux - pour faire du numérique un réel levier de compétitivité et de performance.
Notre activité Digital Technologies, experte des technologies web et des applications connectées, accompagne et conseille les entreprises dans des projets d'architecture web & mobiles : JAVA, AWS, .NET, Azure, Php, Angular, React, C#, Symfony, Android, IOS, ... en méthodologie agile.
Aujourd'hui, les compétences de VISEO s'articulent autour des domaines technologiques, méthodologiques et pédagogiques :
Forte culture de l'innovation
Offre de formation aux nouvelles technologies
Expertise Delivery Agile
Acteur précurseur et promoteur de l'innovation, notre métier est l'optimisation de chaque étape du processus de développement logiciel en transférant vers nos clients des technologies, des méthodes et des concepts innovants.
Vous souhaitez intégrer une culture d'entreprise axée sur la proximité, l'échange, le partage de connaissances et la formation ? Vous aimez travaillez dans une ambiance conviviale sur des projets innovants et stimulants ? N'attendez plus, rejoignez-nous !

Sopra Steria
At Sopra Steria, our mission is to help our customers, partners and team members with bold choices for a better future with digital for people. This year again, meet our experts and discover more about Sopra Steria:
Our work: Mobile, Data, Cloud, Cyber security, DevOps, IoT, Smart Cities, UX, Blockchain, Serious Games, Agile [...]
Our domains : Bank, Energy, Transport, Defense, Public, Health, Industry, Insurance, Aviation [...]
Technologies used in our projects : Spring Boot, Angular, AWS, Azure, React, GCP, SAP Cloud Platform, Elastic, Service Mix [...]
See you soon at our booth...
Worldline
Worldline is the European leader in the field of payments and transactional services and plays a major role in the fields of merchant services, mobility, e-administration and major state projects thanks to shared services and offerings and the construction of bespoke solutions.
We provide our customers with end-to-end collaboration: from business analysis; software development; to dedicated or cloud-based hosting; technical operation.
Open Source, Software Craftsmanship, and the Agile and DevOps approaches are key characteristics of our projects. The associated methodologies, techniques and technologies are naturally reflected in Worldline's culture; they are at the heart of our strategies, organizations and platforms.
We work exclusively from our own premises and do not operate in T&M mode. We develop expertise and innovation thanks to a large network of technical, project and business experts coming from all of our teams.
Worldline pays particular attention to the development of each employee and offers a wide range of training courses. We promote a good work/life balance and pay special attention to gender equality and diversity.
Finally, the diversity of projects, clients and challenges that we address provides a great business and technological wealth. It enables everyone to contribute to the construction of ambitious functional and technical solutions.
Worldline is an Atos company.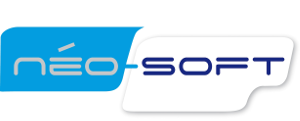 XebiaLabs
XebiaLabs est éditeur de solutions d'automatisation des déploiements, des livraisons et des tests pour le Devops et Continuous Delivery.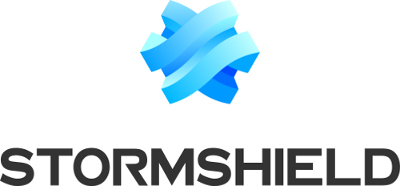 stormshield.eu
Arkoon et Netasq, filiales à 100% d'Airbus Defence and Space, opèrent la marque Stormshield - éditeur de solutions de sécurité
Accessibility
Ecology
Mixteen
Partner
Party
Cloud
Videos