Lanyard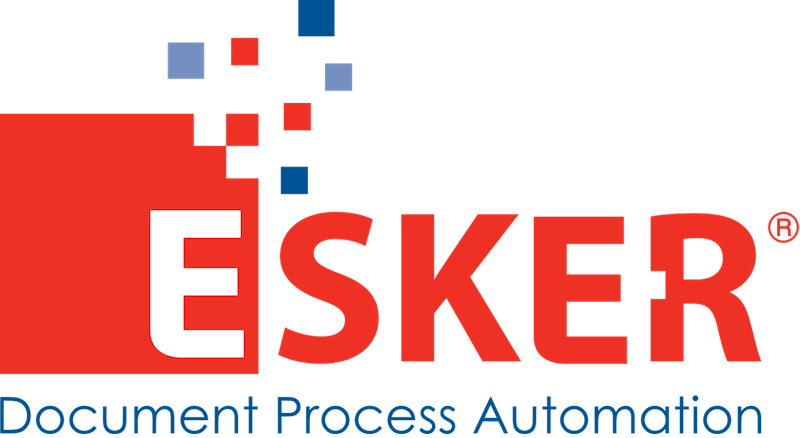 Esker
Esker is a worldwide leader in cloud-based document process automation software. We transform the manual and time-consuming aspects of document processing into a digital and collaborative environment to increase customers' growth, productivity and profitability.
Certified Great Place to Work® and the best workplace in Lyon according to Tribune de Lyon, we are Agile (Scrum), young (35 years old in average), and we grow fast (+13% in 2015 and 2016). Our company and culture are shaped by a unique philosophy that guides our daily behavior and inspires our 500 employees around the world to build effective and innovative solutions together.
Our R&D teams work with the whole stack, from JavaScript through TypeScript, C#, Sass, Redis, Elasticsearch, Azure all the way to C++ and beyond. We are seeking people who like experimenting with code and experimenting, strive for technical challenges and enjoy complex refactoring!
Stand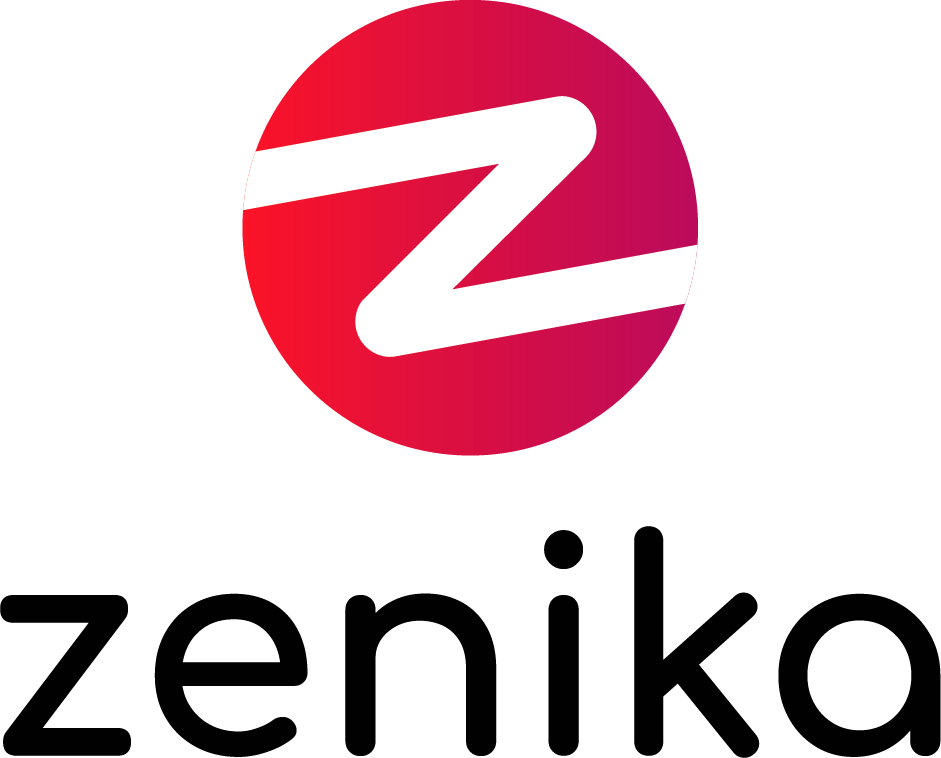 Zenika
Zenika est un cabinet spécialisé dans l'architecture informatique et les méthodes Agiles possédant une triple compétence de conseil, réalisation et formation. Nos clients sont de grands comptes, des PME ou encore des startups, dans tous secteurs d'activités. Le Web et la Mobilité, le Big Data, le Craftsmanship, DevOps, l'IoT, l'Innovation et l'Agilité sont nos principaux domaines d'expertise. Nous nous classons, pour notre quatrième participation, au 3è rang du palmarès Great Place to Work 2017 des entreprises de moins de 500 salariés.
Worldline
Worldline [Euronext: WLN] is the European leader in the payments and transactional services industry.Worldline delivers new-generation services, enabling its customers to offer smooth and innovative solutions to the end consumer.Key actor for B2B2C industries, with over 40 years of experience, Worldline supports and contributes to the success of all businesses and administrative servicesin a perpetually evolving market. Worldline offers a unique and flexible business model built around a global and growing portfolio, thus enabling end-to-end support.Worldline activities are organized around three axes: Merchant Services, Mobility & e-Transactional Services, Financial Processing & Software Licensing including equensWorldline.Worldline employs more than 8,600 people worldwide, with estimated revenue of circa 1.5 billion euros on a yearly basis. Worldline is an Atos company

Sopra Steria
Sopra Steria, a European leader in digital transformation, provides one of the most comprehensive portfolios of end-to-end service offerings on the market: consulting, systems integration,software development, infrastructure management and business process services. Sopra Steria is trusted by leading private and public-sector organisations to deliver successful transformation programmes that addresstheir most complex and critical business challenges.
Semarchy
Semarchy is a privately held software vendor, founded in 2011, run by its founders and creators of the software itself, with headquarters in Lyon & San Francisco. Semarchy is delivering Intelligent MDM(TM) (Master Data Management) solutions. Our founders have a long history of delivering innovation in Data Integration and Management. So, it's no surprise that we approached MDM in a fundamentally different way from traditional products. Rather than assume that requirements are set in stone with each master data project that is delivered, we assume that the requirements will change and evolve over time. By building this simple, but fundamentally important assumption into the heart of our product, we are able to handle initial, and evolving MDM requirements, quicker and with less cost.
Data Galaxy
DataGalaxy is an innovative startup, delivering Data governance solutions that helps business and IT users to manage and share common data knowledge. DataGalaxy - the first agile metadata management platform - is made with love in Lyon. Fast growing, we are always looking for new .net, Javascript, Angular.js, Elastic talents
Sogelink
Créé en 2000, Sogelink conçoit, développe et commercialise des solutions logicielles métiers et SaaS (Software as a Service) pour les professionnels du Bâtiment et des Travaux Publics.
Le Groupe est un acteur reconnu pour son expertise dans le domaine de la simplification des obligations réglementaires et de la dématérialisation des documents associés. Sa solution historique DICT.fr devenue la référence pour les acteurs concernés par les travaux à proximité des réseaux, traite plus de 80% des DT-DICT émises en France et rassemble près de 60 000 utilisateurs.
Avec l'ensemble de ses solutions et services (DICT.fr, DéclarerMonChantier.fr, les gammes Littéralis et Sherpa, Land2Map Géovisual, Atlas, Eras, Maplink, Candela, Buil2Map, Amiante360, Sogelink Formation, ...), Sogelink apporte aujourd'hui une réponse métier innovante à chaque étape de la vie d'un chantier, des infrastructures et du patrimoine.
sogeti
Sogeti is a leading provider of technology and engineering services. Sogeti delivers solutions that enable digital transformation and offers cutting-edge expertise in Cloud, Cybersecurity, Digital Manufacturing, Digital Assurance & Testing, and emerging technologies. Sogeti combines agility and speed of implementation with strong technology supplier partnerships, world class methodologies and its global delivery model, Rightshore®. Sogeti brings together more than 25,000 professionals in 15 countries, based in over 100 locations in Europe, USA and India. Sogeti is a wholly-owned subsidiary of Capgemini SE, listed on the Paris Stock Exchange.
Accessibility
LDLC
Created in 1996 by the entrepreneur Laurent de la Clergerie from Lyon,LDLC Group is currently the 5th e-commerce group in France. Its major shop, LDLC.com, is the french leader of computer and high-tech e-commerce.Composed by 10 brands including 6 retail websites, the e-commerce pioneer gathers computing, high-tech, house and education activities.
Talan
For more than 15 years, Talan has advised companies, supporting them and executing Agile transformation projects in France and abroad. The group mainly interacts with big companies' technological transformations, more precisely in areas such as Big Data, IoT, Block Chain and Artificial Intelligence. Talan's staff have strong methodological, technological and sectoral expertise, developing and aiding our clients toward the same end: sustainably improved performance. This expertise are disseminated among complementary hubs: advice (TalanConsulting), solutions (TalanSolutions), technological development (TalanLabs), operational support (TalanOperations) and a nearshore development center (TalanShore).
The group, headquartered in Paris, has several subsidiaries in France (Amiens, Lille, Lyon, Montpellier, Nantes, Rennes) and abroad (Canada, United States, Luxembourg, Morocco, United Kingdom, Switzerland, Tunisia). At the end of 2017, Talan will reach organic revenues of 190M€ for 1800 employees.
Mixteen
Clever Cloud
Clever Cloud helps companies and IT professionals to achiveve software delivery faster, reduce their feedback loop, focus on their core value and stop worrying about their hosting infrastructure by providing a solution for application sustainability. We created Clever Cloud because we think that industrialized hosting will allow companies to work faster, be more agile in their market, focus on their added value and stop worrying about their hosting technology.

Red Hat
Red Hat® is the world's leading provider of open source solutions, using a community-powered approach.
Partnair
Party
Cloud

Pivotal
Pivotal's Cloud-Native platform drives software innovation for many of the world's most admired brands. With millions of developers in communities around the world,Pivotal technology touches billions of users every day. After shaping the software development culture of Silicon Valley's most valuable companies for over a decade, today Pivotal leads a global technology movement transforming how the world builds software.
Videos