Lanyard
Stand
VISEO
Avec ses 2200 collaborateurs intervenant sur 5 continents, VISEO concilie agilité et complémentarité de ses savoir-faire - design de nouveaux produits et services, digitalisation des processus métier, valorisation des données, développement des actifs digitaux - pour faire du numérique un réel levier de compétitivité et de performance.
Notre activité Digital Technologies, experte des technologies web et des applications connectées, accompagne et conseille les entreprises dans des projets d'architecture web & mobiles : JAVA, AWS, .NET, Azure, Php, Angular, React, C#, Symfony, Android, IOS, ... en méthodologie agile.
Aujourd'hui, les compétences de VISEO s'articulent autour des domaines technologiques, méthodologiques et pédagogiques :
Forte culture de l'innovation
Offre de formation aux nouvelles technologies
Expertise Delivery Agile
Acteur précurseur et promoteur de l'innovation, notre métier est l'optimisation de chaque étape du processus de développement logiciel en transférant vers nos clients des technologies, des méthodes et des concepts innovants.
Vous souhaitez intégrer une culture d'entreprise axée sur la proximité, l'échange, le partage de connaissances et la formation ? Vous aimez travaillez dans une ambiance conviviale sur des projets innovants et stimulants ? N'attendez plus, rejoignez-nous !
Malt
Malt is the main community for freelancers working in the digital economy. Since 2013, Malt has supported the evolution of work habits by connecting over 90,000 freelancers working in the digital economy to 30,000 client companies, among which 70% are CAC40 rated.
Malt lets freelancers work directly with large corporations, on projects they love, at rates they deserve, in a transparent and humane way. As for the client companies, Malt helps them find experts with whom they will collaborate to innovate and speed up their projects, by giving them an easy and secure access to the best talents in the digital economy. Clients and freelancers outsource the administrative and legal aspects of their work to Malt and can therefore focus on developing their projects.
Founded by Vincent Huguet (CEO) and Hugo Lassiège (CTO), the company has over 80 people employees in Paris and Lyon, 10 people in Spain where the office is growing rapidly, and is working on expanding the company more broadly in Europe starting in 2019. As the leading French platform for freelance work in the digital economy, Malt is proud to have the support of influential investors, such as the Kerala Ventures fund, ISAI, and Serena.

Sopra Steria
At Sopra Steria, our mission is to help our customers, partners and team members with bold choices for a better future with digital for people. This year again, meet our experts and discover more about Sopra Steria:
Our work: Mobile, Data, Cloud, Cyber security, DevOps, IoT, Smart Cities, UX, Blockchain, Serious Games, Agile [...]
Our domains : Bank, Energy, Transport, Defense, Public, Health, Industry, Insurance, Aviation [...]
Technologies used in our projects : Spring Boot, Angular, AWS, Azure, React, GCP, SAP Cloud Platform, Elastic, Service Mix [...]
See you soon at our booth...
Esker
Esker is a worldwide leader in cloud-based document process automation software. Used by more than 6,000 companies worldwide, Esker's solutions incorporate technologies like artificial intelligence (AI) to drive increased productivity, enhanced visibility, reduced fraud risk, and improved collaboration with customers, suppliers and internally. Esker operates in North America, Latin America, Europe and Asia Pacific with global headquarters in Lyon, France, and generated 86,9 million euros in revenue in 2018, of which 59% from export.
Ranked #14 in Great Place To Work France 2019 ranking, Esker is an Agile company, committed to its 600 employees' well-being, of which 350 are based in Lyon. In a dynamic and friendly work environment where team spirit and mutual support is encouraged, all our Eskerians contribute to the company's success, which makes available to them all the resources they need to accomplish their mission.
As part of our CSR policy, Esker is active among young people to give them access to professions of the future. We support MixTeen organisation which allows teens to discover software development.
Ippon
Ippon est un cabinet de conseil qui accélère les projets innovants de ses clients de la page blanche au Cloud.
Nos équipes dans le monde accompagnent les organisations dans la transformation d'idées innovantes en solutions logicielles de haute qualité avec un focus particulier sur le Time To Market.
Accessibility
Ecology
Data2Viz
Data2viz est une jeune société spécialisés dans la représentation visuelle des données (dataviz). Nous développons une librairie open-source en Kotlin multiplaforme qui permet d'obtenir des visualisations sur le web, Android et JavaFx à partir d'un même code source. Notre objectif est de faciliter la réalisation de data-visualisations innovantes.
Mixteen
Molea Software
Société créée en 2017 par Cosmin MOLEA pour devenir consultant freelance en informatique, accompagne des clients internationaux dans la conception et le développement de leurs produits.
Diplômé en informatique de l'INSA Lyon en 2010, Cosmin est passionné par la programmation depuis son enfance et grâce au sponsoring des ateliers MixTeen veut encourager la prochaine génération à découvrir l'informatique et à créer en s'amusant.
Partner
Feelinjob
Feelinjob est dénicheur de beaux jobs IT pour talents passionnés 😊
Cabinet de recrutement lyonnais, nous aidons les profils expérimentés ou seniors à l'écoute de belles opportunités à trouver le job de leurs rêves, et les entreprises au top à recruter leurs futurs talents.
Nous travaillons exclusivement avec les candidats et les sociétés animés par la passion, le plaisir au travail et la qualité, en choisissant celles et ceux avec qui nous aurions nous-même eu plaisir à travailler si nous étions candidat à l'écoute du marché ou client final. Nous proposons uniquement des jobs chez des clients finaux (désolé les ESN / SSII, nous ne vous aideront pas à recruter !).
Nos valeurs : Qualité et professionnalisme, passion, transparence, bienveillance et simplicité.
Feelinjob a été fondée par Hervé Jacob, ex Directeur de Zenika Lyon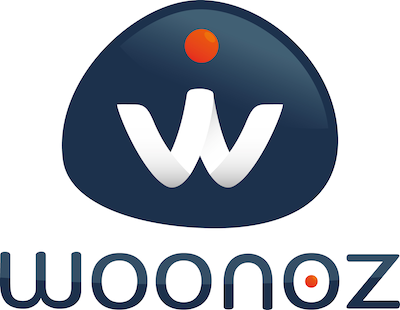 Woonoz
WOONOZ est un éditeur Lyonnais, pratiquant l'agilité, et développant des solutions d'aide à la mémorisation de contenu de formation.
HIIT
Based in Lyon, HIIT aims to help large enterprises and SMEs / SMIs for new business development projects, in terms of technological expertise, cost compliance, quality and performance monitoring in an agile environment.
As the HIIT consultants represent the heart and the strength of the company, HIIT focuses on offering them several missions they can choose regarding their technical/functional level, career goals and objectives, and insures and develops an effective and trust working relationship. HIIT also gives them the opportunity to be part of the company projects and decisions, as well as time to work and develop personal / professional projects.
In order to meet our customers and consultants expectations, HIIT is committed to providing an high-quality service based on knowing and understanding them; and encourages constant contact to establish solid, strong, lasting relationships.
To face our clients digital transformation challenges and projects, and turn Big Data into big opportunities, HIIT offers a unique combination of a high level of skills and an IT multidisciplinary team (self employed workers, experts from other companies, including IT) so as to create added value and offer the outstanding customer service they need.
Party
Braincube
Braincube est un éditeur de logiciel, 100% français, pionnier de l'intelligence artificielle au service de l'industrie, fondé en 2007. Braincube accompagne les plus grands industriels de la planète dans leur transformation numérique et l'amélioration de leurs performances industrielles grâce au Big Data et à l'Intelligence artificielle, de l'usine connectée à l'optimisation algorithmique prédictive, vers l'usine intelligente et autonome. Profitable dès sa création, auto-financée, avec une croissance annuelle de 35%, Braincube fait en 2018 sa première levée de fonds auprès de IRIS CAPITAL et NEXT 47, et accélère son recrutement et son expansion internationale. Braincube est déployé sur plus de 1200 lignes de production, dans plus de 30 pays sur 4 continents.
Cloud
Videos