This year we will offer you a new surprise at Mix- IT: interactive virtual reality performances created especially for you, by students in engineering and fine arts!
---
A group of engineering students from Mines Saint-Etienne, one of the French graduate engineering schools and students designers of The Higher School of Art and Design of Saint-Etienne participated in a workshop from 22nd to 24th March in a special place: [Theoriz Studio] (http://www.theoriz.com) created by two young engineers interested in art and technology.
They were trained in the use of virtual reality unique tool developed by Theoriz Studio. This tool, Augmenta let them create artistic performances combining video, light, music and programming with processing. These performances will be held during Mix -IT!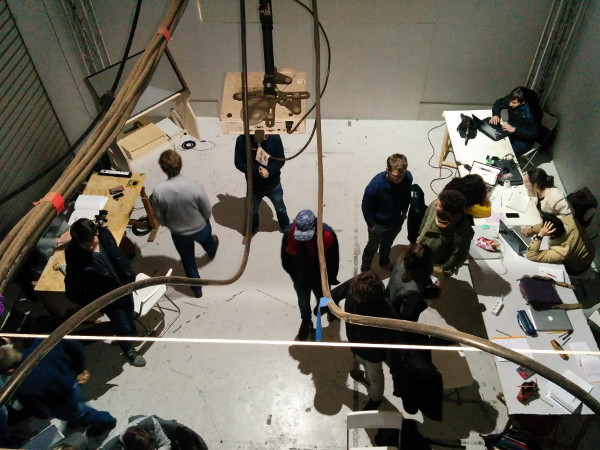 The idea was to build a multidisciplinary working group (engineers, students from an art school, Damien a professor of the School of Art and Agnès from the Mix -IT team) to use Augmenta, develop with the processing language (it's still java, so no problem !) and design algorithms to interact with the participants (we don't want to reveal the algorithms yet!).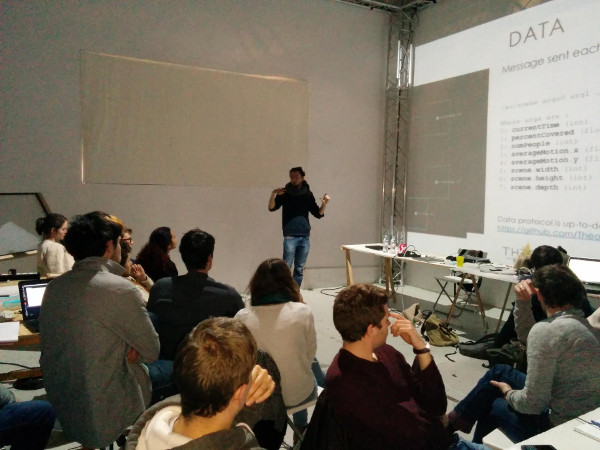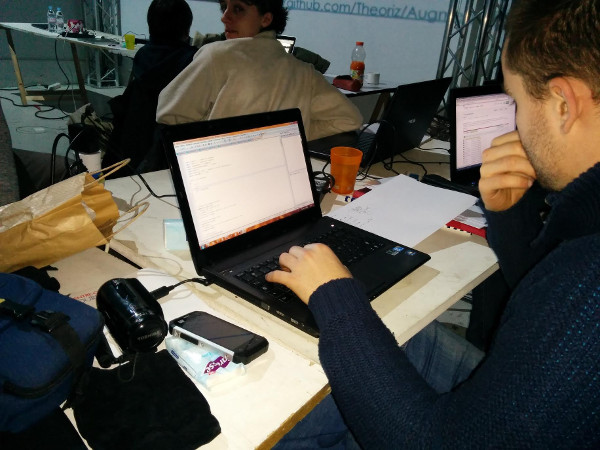 A network of cameras (a smart sensor system) can analyze the movement of attendees during the conference. The device calculates positions and information in space. Data is collected, and a normalized OSC protocol is generated and is ready for creative algorithms by Augmenta! We do not tell you more, but anyway it was a lot of fun for us to manage this! Stay tuned and see you at Mix -IT !!!