The team
Agnès Crepet
Ninja Squad Co-founder - JUG Leader : Lyon JUG & Duchess France - MiXiT Co-founder.
Franck Depierre
Passionate about learning, enjoy collaboration and love building products.
Nicolas Pelloux-prayer
MiXiT CoFounder - software craftsman.
Cyril Lacote
I play the computer for Adyen by day, and I tweet for MiXiT by night. Also I'm following closely my friends of Ninja Squad that I co-founded.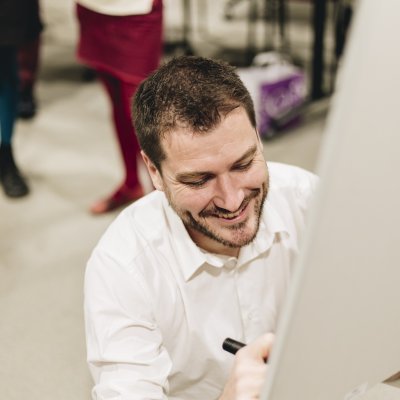 Romain Couturier
J'ai pour mission d'accompagner les entreprises et les équipes dans la gestion de la complexité humaine, produit et méthodologique.
Pour y parvenir, je m'appuie sur des valeurs, des pratiques et des outils qui ont démontré leur efficacité pédagogique : Agilité, facilitation graphique, séminaires créatifs, formation en ligne, Kanban et gestion du temps, jeux d'entreprise et conférence.
Mon objectif est de favoriser la prise de conscience collective de la nécessité de changer et de proposer des solutions pour y parvenir.