#TALK
Agile – is it real of a fairytale
Imagine a place where all rules have to add value and make sense. Where the processes are there to support instead of control. Where profit is the consequence of doing a great job - not the reason why we go to work. Where employees are so happy that the salary becomes secondary. Where the customers are so happy they don't consider going elsewhere .
This may sound like a fairytale and in most organizations, it is – but does it really have to be?
Team
jeudi 19 avril
16h20 - 17h10
Amphithéâtre Lovelace
Over the past decade Agile has spread like wildfire. Almost every organization has implemented some sort of Agile Framework and many are investing heavily in implementing them. In addition, there are now more than 500,000 Certified Scrum Masters. With all those positive things happening, then what's stopping us from living the Fairytale?
Through his work with Agile Transformations and as founder of the Beyond Scrum concept, Allan has gained vast experience in making teams and organizations move beyond the agile frameworks and embrace true Agile. In this Keynote Allan will take you on an inspirational journey that goes beyond frameworks and processes, to a place where people can make a difference.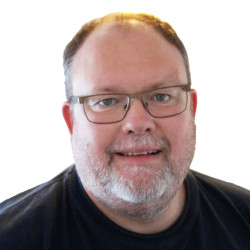 Allan Rennebo Jepsen
I am an Agile enthusiast, DRiVE practitioner, UnBoss believer, Leadership thinker, Scrum Coach, Cultural Change Agent and probably a whole lot more. My passion is to help businesses succeed by allowing the employees to grow – both individually and together. To achieve that, I of course utilize many different frameworks and practices – like Scrum, Kanban, SAFe, etc., but my main focus is always on how the changes supports the need of the employees and customers in the best possible way. I am an active member of the Business Agility and Agile communities, founder of Agile Copenhagen and speaker at conferences around the world.